Dr. Limaris Barrios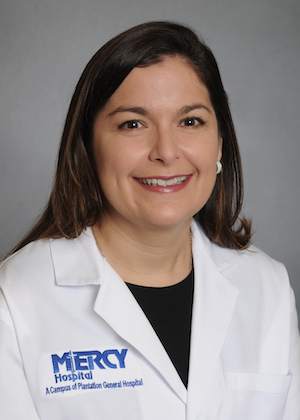 Dr. Limaris Barrios is a general surgeon who received fellowship-training in minimally invasive metaboic and bariatric surgery at Harvard University. She joined Miami Dade Surgical Group after being in practice in Massachusetts for over a decade. Her general interests include metabolic/bariatric surgery and general surgery using minimally invasive and robotic techniques.
Dr. Barrios became passionate about metabolic and bariatric surgery during her training in Massachusetts. There, she saw first-hand the long-term impact surgery can have on a patient's life. Dr. Barrios enjoys supporting her patients through their wellness journeys and utilizes a team approach to care before, during and after surgery.
She is a Fellow of the American College of Surgeons and a Diplomate of the American Board of Surgery. She has been actively involved in the Society of American Gastrointestinal and Endoscopic Surgeons (SAGES) and serves on several SAGES committees. Dr. Barrios also has been actively involved with medical students and surgical residency education. She held appointments as instructor in surgery for Harvard Medical School and most recently as Assistant Clinical Professor, Surgery for Tufts University School of Medicine. Dr. Barrios is accepting new patients at Miami Dade Surgical Group. She is fluent in Spanish, Portuguese and English.
Dr. Steven Henriques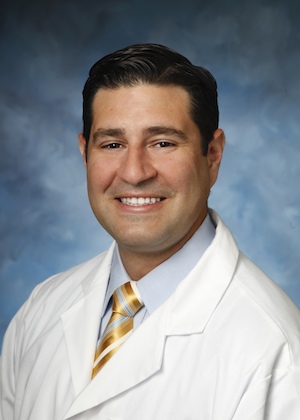 Dr. Steven Henriques was born and raised in Miami, FL. He graduated from the University of Notre Dame with a degree in Arts & Letters. He continued on to medical school at the University of Illinois where he completed a five-year general surgery residency and served as chief resident from 2013-2014. He concluded his medical training with a one-year fellowship in minimally invasive and metabolic/bariatric surgery at Harvard Medical School at Beth Israel Deaconess Medical Center.
Dr. Henriques treats his patients like family, and believes the relationship between patient and physician is lifelong. When it comes to metabolic and bariatric surgery, Dr. Henriques emphasizes the importance of teamwork. He works collaboratively with patients, their families and other clinicians to improve patient outcomes. He enjoys staying in touch with his patients for years after surgery.